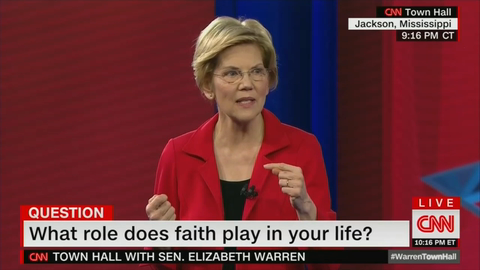 This week presidential candidate Elizabeth Warren explained why God sends some people to Heaven and others to "another place."
Presidential candidate Marianne Williamson is teaching her New Age gospel on the campaign trail.
You've never heard of Marianne? Perhaps you've heard of some of her followers: Oprah, Brooke Shields, Tennis great Andre Agassi, Bill, and Hillary Clinton...and there are many other notable disciples.
Will either of these two candidates be our next president? Not likely.
But people are listening to them. And powerful people follow them.
Be informed.