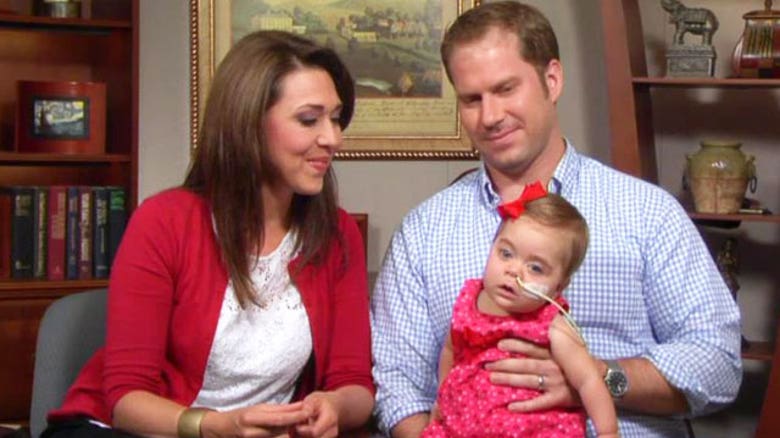 US Congresswoman Jaime Herrera Beutler (R-WA) received a standing ovation from Congress as her baby girl was introduced to Jaime's colleagues, in celebration of the child's first birthday.
It's a miracle.
Not long after Jamie's pregnancy, doctors had said there was "zero chance" the baby will live because her condition was 100% fatal.
The unborn child was diagnosed with Potter's Syndrome and no child had ever survived that diagnosis.
They told Jaime and her husband Dan that Jaime would likely miscarry the baby, but if she didn't, the child would die following its birth.
The Beutlers chose life, feeling that the Lord had spoken to their hearts.
The child, Abigail Rose Beutler, was born July 15, 2013.
Here's the profile of the miracle.