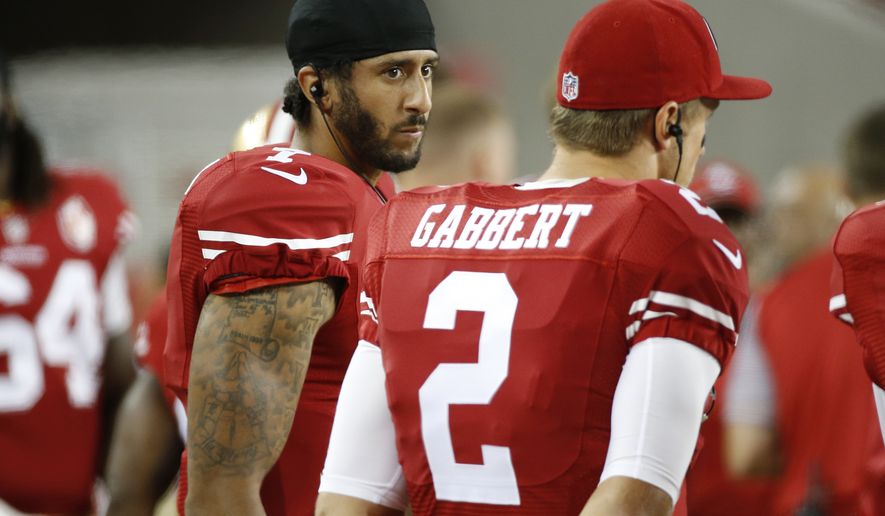 San Francisco 49ers football team quarterback Colin Kaepernick no longer stands up when our National Anthem is played at the start of the game.
He says, "I am not going to stand up to show pride in a flag for a country that oppresses black people and people of color."
This from a bi-racial man who has put $112 million in his pocket playing professional football in, yes, this "oppressive" country called America.
People who have known him say he has changed dramatically.
But why?
Is it because he has embraced the "Black Lives Matter" movement?
Or is it a religious matter?