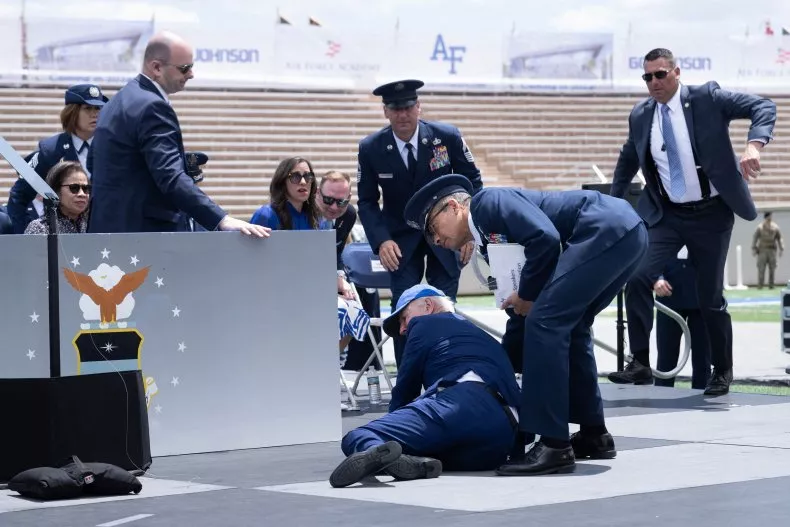 After President Joe Biden fell during the U.S. Air Force Academy graduation ceremony last week, the corporate media immediately began running PR for the president, waving away legitimate concerns surrounding his mental and physical fitness.
It was a revealing moment to see the President of the United States lying on the stage floor at the Air Force Academy graduation.
It was even more revealing to witness the "legacy media," as it's called, go to work to tell America and the world everything is fine..."It's just fine. The President is fine."
Be informed, not misled.