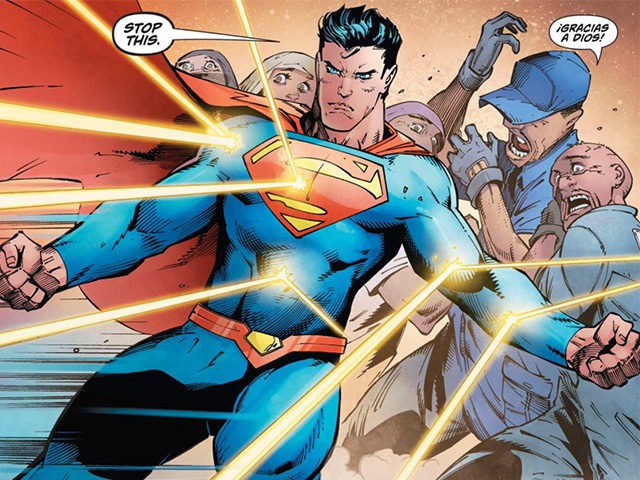 The newest issue of Action Comics #987, out this week, features Superman putting himself between a gun toting white man wearing an American flag bandana and a group of helpless illegal migrants.
Superman blocks the bullets from the evil white man and commands him to, "Stop this!"
The timing of the release is ironic, to say the least.
With President Trump's "deal" with the Democrats regarding DACA and "The Wall," some are wondering...