Today Joe Biden becomes the 46th President of the United States.
Kamala Harris becomes the Vice President of the United States.
What have we done?
The Washington Post promises Biden will "swiftly alter the shape of the US government"...with a "burst of actions" designed to "signal an immediate break from President Trump."
Maybe, for the first time in my life, I believe the Washington Post.
Based on promises by Biden, which were based on demands of the people pulling his strings, today America is swerving to the far-left---more so than at any time in our history---abandoning our founding principles.
What Christians and conservatives should know and how we should respond.
Be informed, not misled.
The article is lengthy, but the Washington Post lays out the agenda as a news story, but it's really a "to-do list" from the far-left media and other far-left allies who elected Joe Biden.
The Post story pictures Joe Biden walking among tombs to emphasize the gravity of the moment---the loss of lives due to the pandemic, and the historical significance to his task.
They believe, if he can succeed in fixing Trump's gravest damages to our country, he will be a savior of sorts of America. It will be miraculous.
The New York Times says:
"But there is no question that Mr. Biden and members of his party are eager to systematically erase what they view as destructive policies that the President [Trump] pursued on the environment, immigration, healthcare, gay rights, trade, tax cuts, civil rights, abortion, race relations, military spending and more."
Historian Doris Kearns Goodwin says "historians struggle to find parallels to what Biden is confronting: a public health crisis that has triggered an economic crisis that has collided with a social crisis."
She says it can only be compared to a combination of what Franklin D. Roosevelt faced during the Great Depression and Abraham Lincoln confronted during the Civil War.
As "President Joe Biden" bursts from the podium today to fulfill "first day in office promises," let's take a look at the "social crises"---the moral issues that he will address. Specifically abortion and gay rights.
Planned Parenthood CEO: Biden will immediately undo the "harm" President Trump has caused.
Yesterday the CEO of Planned Parenthood, Alexis McGill Johnson, told NBC News: "We have a ton of work to do to undo the harm over the last four years, but knowing we have champions there who understand what needs to happen in the first 100 days is tremendously exciting."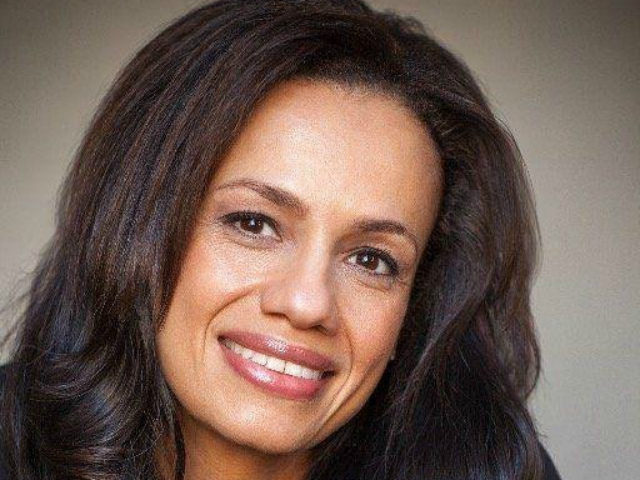 There's a reason for their excitement. Biden and Harris have both vowed an immediate and aggressive pro-abortion agenda beginning Wednesday---today, the day of inauguration.
Harris, as California Attorney General, directed her office to lead the raid on the Center for Medical Progress (CMP) project lead David Daleiden after CMP released undercover videos exposing Planned Parenthood's fetal tissue sales practices.
It was Harris's office that collaborated with Planned Parenthood to produce legislation that would criminalize the CMP undercover journalists for publishing and distributing recordings of private communications with abortion providers in California.
Biden, who claims to be a devout Roman Catholic, has promised to "defend abortion rights," which the abortion industry refers to as "women's health care," and has committed to embracing the Democrat Party's pro-abortion agenda, one that includes codifying Roe v Wade, fully funding Planned Parenthood, and forcing American taxpayers to fund abortions.
Last month Planned Parenthood's Johnson told Newsweek her abortion company is "ready to hit the ground running day one."
Today is "day one" for expanding abortion. And you and I will be paying for it.
Johnson said the most important thing to her and to other abortion activists is to be sure Biden appoints "key personnel who will ensure their agenda is achieved."
She says, "We know that personnel is policy, so we're making sure that those positions are filled with sexual and reproductive health achieved."
Biden is so beholden to the abortion industry that Planned Parenthood and other allies have created a "Blueprint for Sexual and Reproductive Health, Rights and Justice," in which they spell out their demands that Biden undo specific pro-life policies of the Trump administration which, in their view, have amounted to "hostile attacks" on women's "reproductive freedom."
The big item on Biden's agenda is to codify in the Constitution the 1973 Supreme Court decision in Roe v Wade, which created a right to abortion, in order to block states from passing pro-life laws that pro-abortion activists claim "violate" the ruling.
That will be a monumental battle, but it's coming.
Biden has promised to address the "unique needs of lesbian, bisexual, transgender and queer."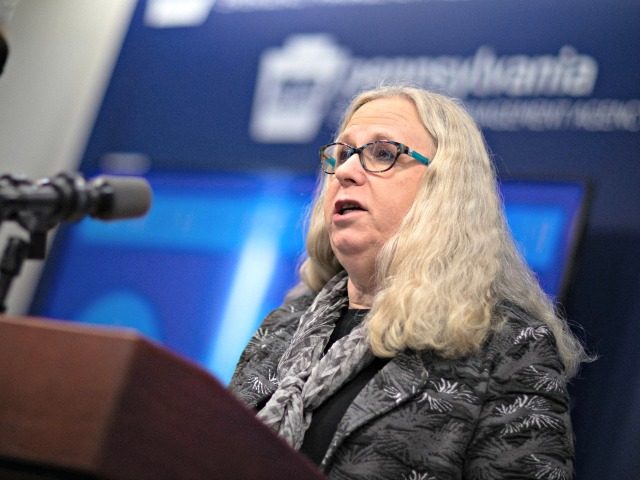 Biden has posted a policy paper on his website in which he promises to "ensure that his administration aggressively protects the rights and addresses the unique needs of all women including...lesbian, bisexual, transgender, and queer..."
Yesterday he announced that he had chosen Dr. Rachel Levine to serve as the assistant secretary of health for the Department of Health and Human Services.
Levine, born Richard Levine, is openly transgender and will be the first transgender official confirmed by the United States Senate, if confirmed.
Levine is currently the Secretary of Health for the Commonwealth of Pennsylvania in charge of local response to the coronavirus.
Levine gained national attention when he/she moved her mother out of a nursing home facility despite the department's guidance to admit "stable" patients who had contracted the virus---this while the virus was skyrocketing in those same facilities.
Levine has been instrumental in forcing lockdowns and bans, defending them as absolutely necessary and regularly accuses people publicly of transphobia.
Clearly, those chosen to run America under the Biden presidency are being chosen by the color of their skin and their sexual behavior---not their ability.
How should Christians respond to Joe Biden's presidency?
Pastor Robert Jeffress is the pastor of the 20+ thousand member First Baptist Church of Dallas, Texas. He has been a visible and vocal supporter of President Trump. He says he, along with millions of other Christians, is disappointed. But he says he has never been more optimistic about the future of our country and "our own church."
I would strongly encourage you to read his entire article. I read it twice.
This is an overview:
1. God's sovereignty has not changed (Psalm 103:19).
Ephesians 1:11 says that God works all things according to His "will"---singular. God has one plan for all things that happens in His world---and "all things" includes elections.

Unless our government leaders ask us to do something contrary to God's will, we are to obey our leaders---regardless of their party. and we are to pray for them.
2. God's love has not changed (Romans 8:31-32).
3. God's promise of Christ's return has not changed (Matthew 24:36).
II Timothy 3:1 tells us we are going to experience "terrible times" just before Christ returns.

It's been described as:

What was condemned is now celebrated.
What was celebrated is now condemned.
Those refusing to celebrate are now condemned.

This promised time of pressure and tribulation is just the prelude to the return of Jesus Christ.
4. God's mission for the church has not changed (Matthew 28: 19-20).
Share the gospel with as many people as possible. And remember that the gates of hell shall not prevail against the church of the living God.
Be Steadfast. Be Faithful. Be Bold. Be Informed. Be Prayerful. Be Expectant.