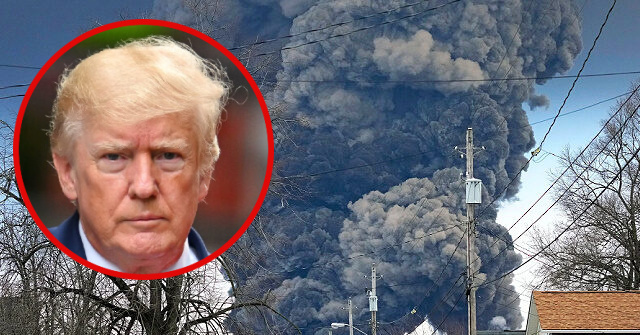 Former President Donald Trump visited East Palestine on Wednesday, where he delivered truckloads of bottled water following a train derailment earlier this month that left the small town in disarray.
Trump haters are suggesting it was a political stunt---just to get attention.
Think what you want.
Whatever the motive, the small town now has 14,000 bottles of clean water to drink while they wait for President Biden and Pete Buttigieg to do their job.
Count the times you see the mainstream, or "legacy" media covering this story.
Be informed, not misled.
"President Trump is meeting with the citizens of East Palestine, and he will never forget them and what they are going through. Contrast that with Biden and the federal government, who have failed them from the beginning," Trump spokesperson Steven Cheung told Breitbart News.
John Rourke, the CEO of Blue Line Moving which transported the pallets of water to East Palestine, told Breitbart News the company moved 13 pallets of water, which comes to over 14,000 bottles for the small town.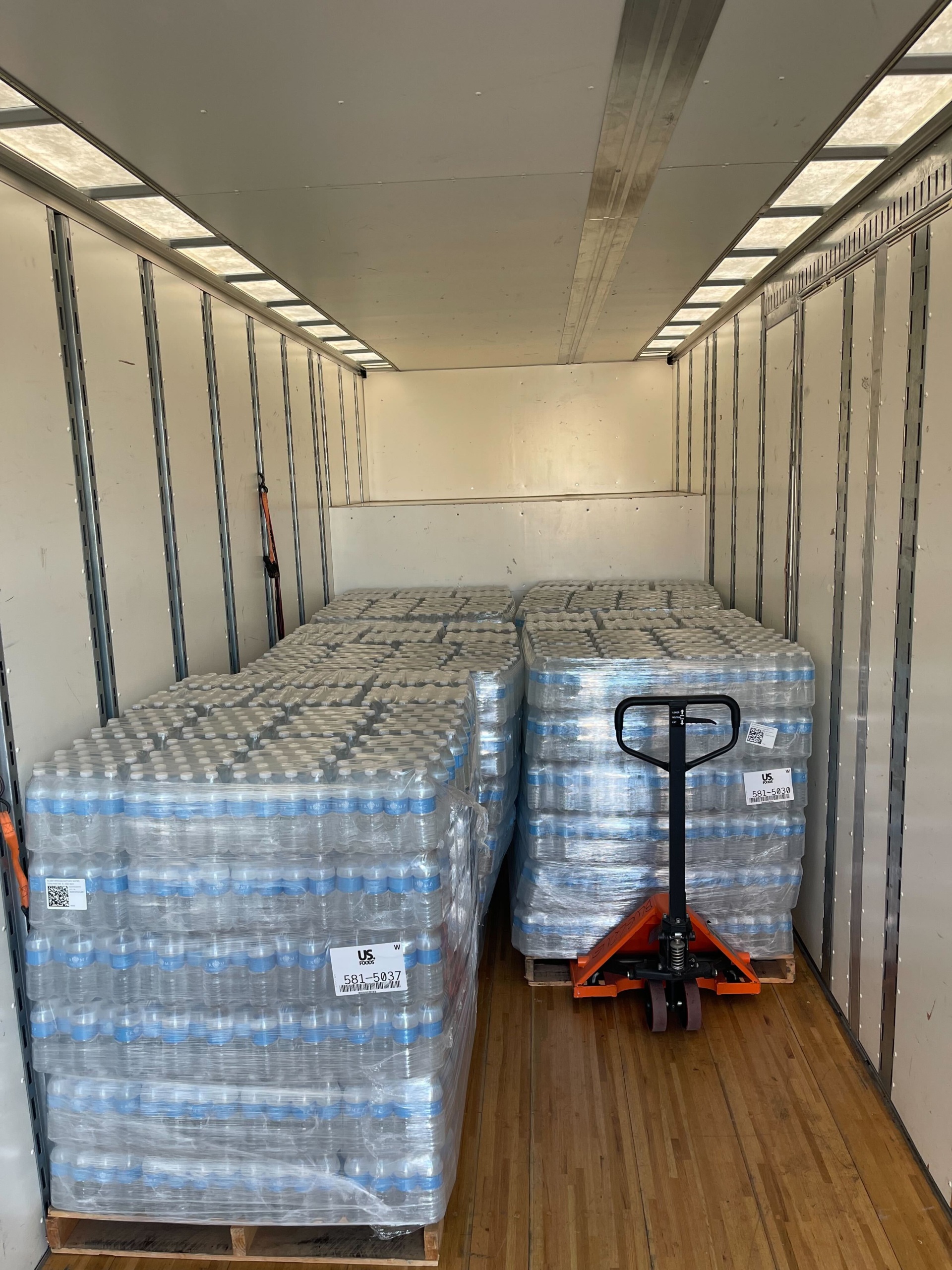 "Joe Biden/Pete Buttigieg stay away! The real President is here taking care of American Citizens. Make sure those Ukrainian pensions are taken care of," Rourke said.
Both President Joe Biden and U.S. Secretary of Transportation Pete Buttigieg have, as of yesterday, yet to visit East Palestine, despite the train disaster having occurred nearly three weeks ago.
When a reporter asked Pete why he had been absent from the colossal train derailment, he snapped at the reporter saying that he was on "personal time." Then he asked the reporter if he could take a picture of her.
That's creepy.
So now we kind of know why the Transportation Secretary hasn't bothered to give the people in New Palestine the time of day. He's been on "personal time."
But why has President Biden ignored them?
Evidently, they are not that important to him.
This whole matter has been mishandled from the beginning.
The Daily Caller summed it up with this:
East Palestine residents welcomed former President Donald Trump to their town on Wednesday while criticizing President Joe Biden for his recent visit to Ukraine, as they await answers after a train derailment earlier this month caused toxic chemicals to be released into the air and water, the Daily Caller News Foundation observed.

Residents lined the street outside of The Original Roadhouse, a local restaurant, to see Trump during his eastern Ohio visit during which he donated pallets of water and cleaning supplies to help residents impacted by a controlled burn conducted more than two weeks ago to prevent an explosion from a Norfolk Southern train. The visit came as residents remain concerned about the long-term effects that could result from the derailment even after cleanup efforts, which are currently underway.
So the Left is now telling the nation Trump's "stunt" was merely political.
I don't believe it was. But even if so, Trump has proven himself a better politician than life-long politician Biden.
And the good people of New Palestine got a ton of fresh water to drink
Now that Trump has been there Buttigieg and Biden will follow his leadership.
Be Informed. Be Discerning. Be Vigilant. Be Engaged. Be Prayerful.