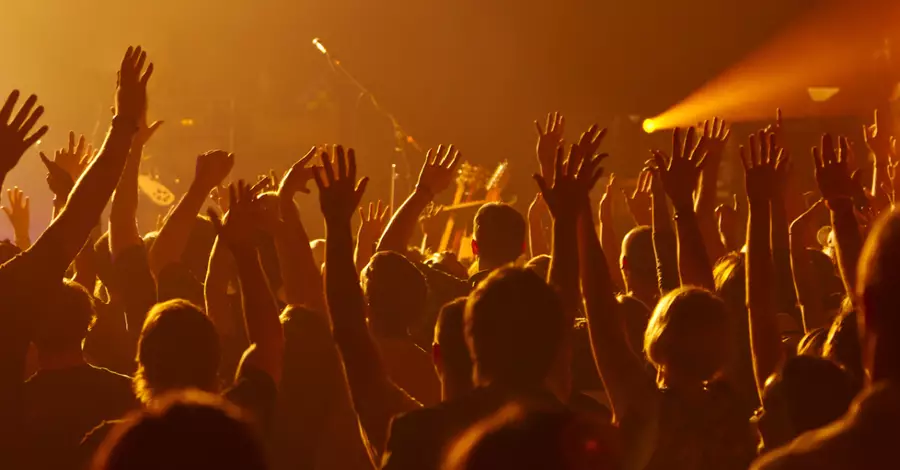 In 2018 Barna Research published this:
It may come as no surprise that the influence of Christianity in the United States is waning. Rates of church attendance, religious affiliation, belief in God, prayer, and Bible reading have been dropping for decades. Americans' beliefs are becoming more post-Christian and, concurrently, religious identity is changing. Enter Generation Z: Born between 1999 and 2015, they are the first truly "post-Christian" generation.
But are the winds changing among the youth?
Be informed, not misled.
Barna explained then that "More than any other generation before them, Gen Z does not assert a religious identity. They might be drawn to things spiritual, but with a vastly different starting point from previous generations, many of whom received a basic education on the Bible and Christianity. And it shows: The percentage of Gen Z that identifies as atheist is double that of the U.S. adult population."
Barna conducted the major 2018 study in partnership with Impact 360 Institute on the Gen Z report to examine the culture, beliefs, and motivations shaping this next generation.
In Barna's release, they take a look at the views on faith, truth, and the church in a time of "growing religious apathy."
They found that "For Gen Z, 'atheist' is no longer a dirty word: The percentage of teens who identify as such is double that of the general population (13% vs. 6% of all adults). The proportion that identifies as Christian likewise drops from generation to generation. Three out of four Boomers are Protestant or Catholic Christians (75%), while just three in five 13- to 18-year-olds say they are some kind of Christian (59%)."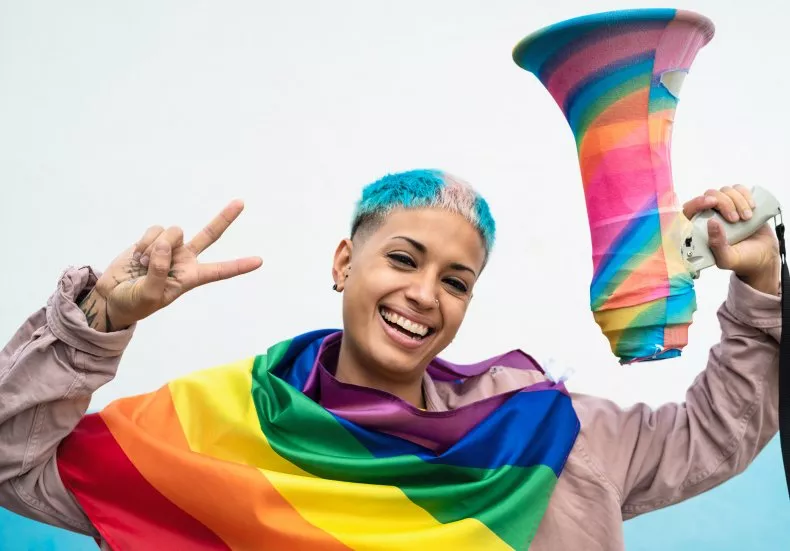 Directly related to all this is the finding in a 2021 Barna poll that "Nearly 40 Percent of U.S. Gen Zs, 30 Percent of Young Christians Identify as LGBTQ." (The most recent Gallup poll puts the stats at about half or less than the Barna findings, but these numbers are still very significant, trending dramatically higher than among older generations.)
Looking at things through natural eyes, without faith and spiritual insight, it is not good for young people in America regarding their faith in the Lord.
Who would think an awakening has begun in America?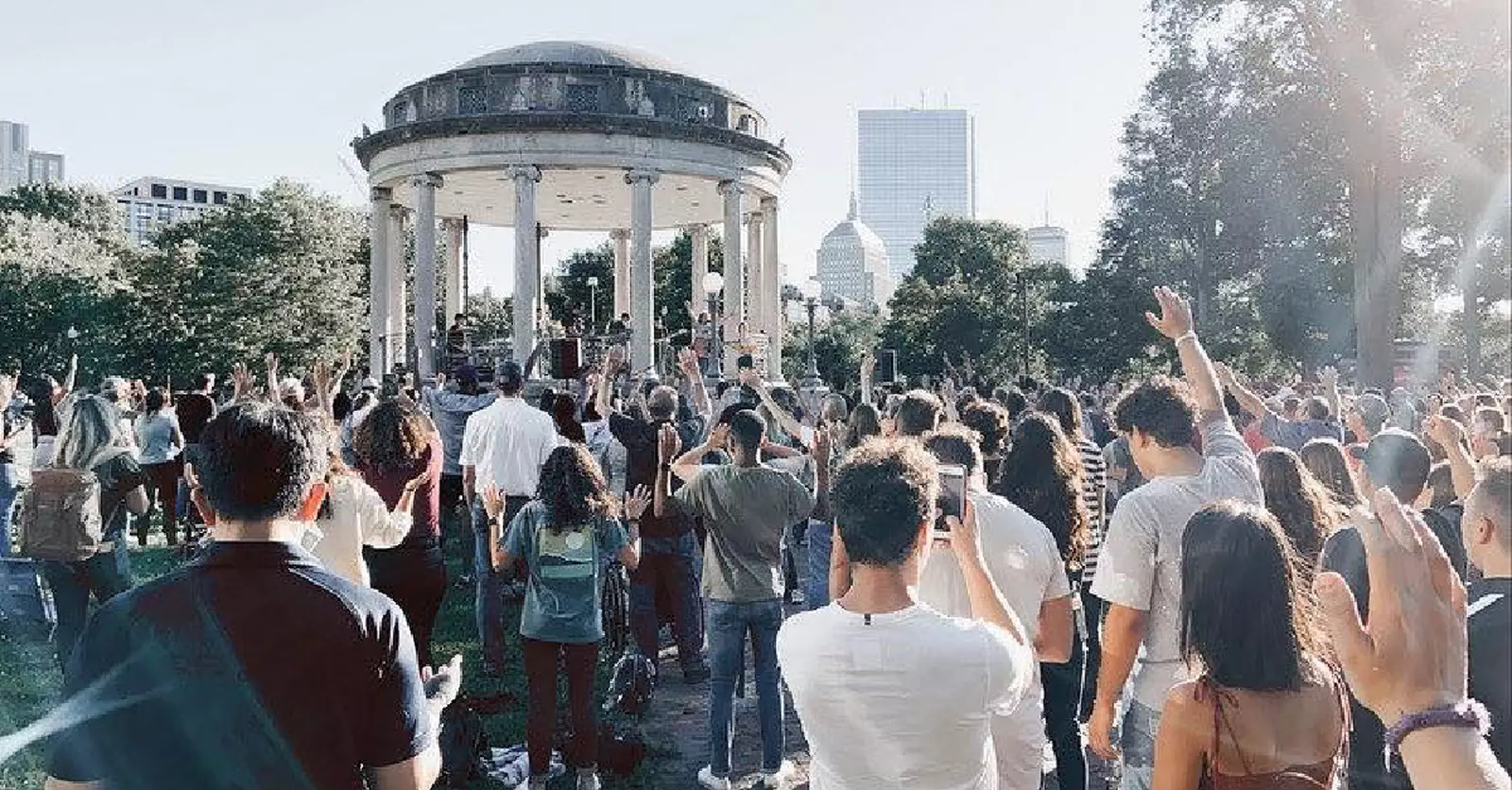 Dr. Michael Brown wrote an
article
recently straight from the heart regarding America's youth and their attitudes towards spiritual matters.
Brown's article was published in several different publications. He is well-known and widely read as an author and a person who has worked with youth for years in his ministry.
I want to share a part of what he said because I strongly agree with him. There is a growing spiritual renewal or awakening among our youth and young adults.
Quote from Dr. Michael Brown:
Why, then, do I say that a youth awakening has already begun in America? It is certainly not by way of a published statistical analysis, nor is it by my own personal surveying of hundreds of churches and youth ministries in America.

Instead, it is something I sense in my spirit, reinforced by something I have been witnessing with increasing frequency, namely, deep, powerful movings of the Spirit among spiritually hungry young people. Added to this is the ripeness of the harvest among the younger generation because of the increasing anxiety, depression, loneliness, fear, and uncertainty which they often experience. This makes them more open to look to God for help and transformation.

Recently, Pastor Brent Simpson sent me a picture taken towards the end of their Sunday night service on January 29.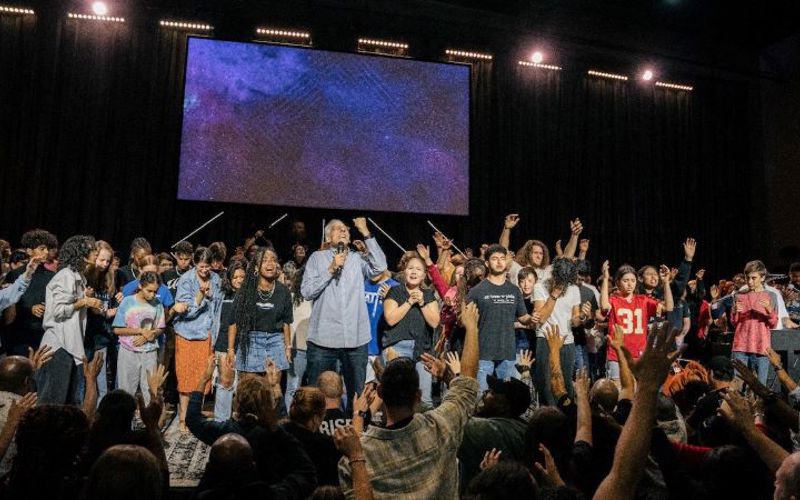 Brent is an ordained Assembly of God minister who leads Arise Church in Tampa (with three local campuses). He also helps church planters and those working to revitalize older, dying congregations in his denomination. And he has looked to me as a mentor over the years, because of which I have been able to see firsthand what the Spirit is doing in their midst.

January 29 was the last day of a 21-day corporate fast, meaning that many of the members fasted during some or all of that time period, also gathering for special times of prayer.

At the end of the service, after I called on all present to surrender their lives afresh to the Lord, I then called all the young people in attendance to join me on the platform, from children to college students.

The platform was soon packed to capacity, as these young people began to cry out to God to move on their generation. (And remember: they had already been to a church service that morning and were now were back out on a Sunday night.)

The photo that Brent sent me epitomizes the saying that one picture is worth a thousand words, as you can see the passion, the devotion, the hunger, and the fervor of these kids and young adults. This was not about entertainment or hype. This was about Jesus. All for Jesus! Heart and soul and mind and strength for the Lord!

I then turned to these young people and said with full assurance of faith, "Look at me! I'm not dreaming! You're going to see it with your own eyes! You're going to see a great youth awakening! You're going to see it!"

In the past, when gripped in the same way by the Spirit, I have turned to crowds of ministry school students and assured them of what was coming. I knew what I was saying was true as surely as I knew my own name, and by God's grace, those things have come to pass.

Now, I am convinced that something is afoot here in America among the young people, something that will be deep and lasting and radically transformational. And if it goes deep enough, it is even something that, over time, could turn the course of the nation.

And I don't say this because of a single service at a single church – although, again, that sacred moment captured on camera is priceless – but because I have seen similar scenes like this across America. God is powerfully on the move!

Of course, God has always been on the move in every generation, and there have always been small pockets of spiritually hungry young people. I am grateful for the multiplied thousands who have been seeking God in prayer and fasting over the last 25+ years.

But I truly believe something new has begun among us, which is why I announced on radio in late January that the beginning of the first wave of revival had already hit America. And, as many readers would recall, about one week later, the Lord Himself put an exclamation point on the subject of revival in America, sending a fresh outpouring to Asbury University.

Since then, I've received reports of powerful meetings taking place on numerous campuses, including Harvard.
Brown and others are saying they see an awakening--- a revival in the making among the youth of America.
Takeaway
Let's remind ourselves of II Chronicles 7:14, "If my people, who are called by my name, will humble themselves and pray and seek my face and turn from their wicked ways, then I will hear from heaven, and I will forgive their sin and will heal their land."
Also, remember Joel 2:28. "And afterward, I will pour out my Spirit on all people. Your sons and daughters will prophesy, your old men will dream dreams, your young men will see visions."
I believe these are times in which we will see the moving of God's Spirit.
Be Informed. Be Discerning. Be Engaged. Be Prayerful.