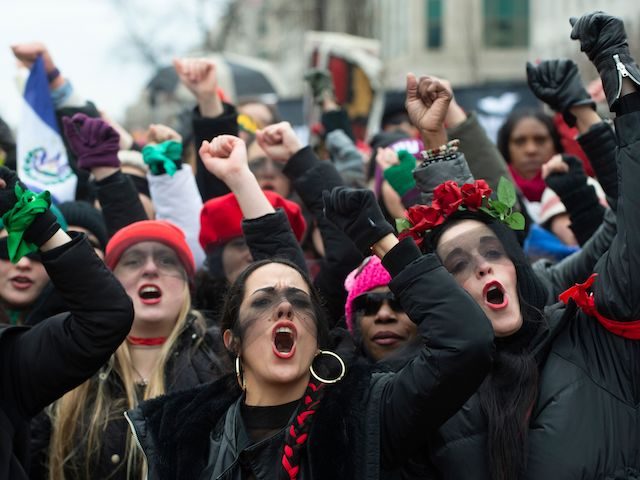 Still reeling from his disaster in Afghanistan, President Biden has turned his "whole of government effort" toward Texas to fight the latest Texas ban on abortion of an unborn child with a heartbeat.
In his statement, Biden proposes using the Department of Health and Human Services and the Justice Department to challenge Texas law and ensure abortions for women in Texas.
The president is criticizing the Supreme Court for choosing not to rule immediately to block the Texas law.
Be informed, not misled.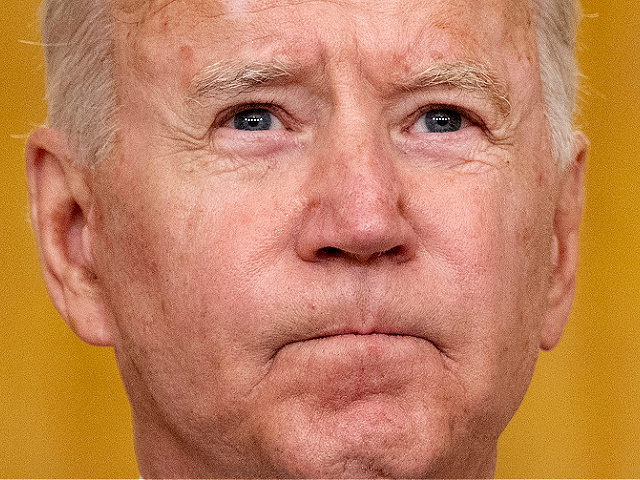 In his official statement Biden said:
"Rather than use its supreme authority to ensure justice could be fairly sought, the highest court of our land will allow millions of women in Texas in need of critical reproductive care to suffer while courts shift through procedural complexities."
Breitbart News tweeted: "If there's one thing Joe Biden is passionate about it's fighting to stop the beating hearts of innocent babies."
And they tweeted this: "Nancy Pelosi is triggered because more innocent babies with beating hearts won't be destroyed in Texas. Really let how sick that is sink in."
Pelosi tweeted that the Texas ban on abortions, once a fetal heartbeat is detected, is a "catastrophe 'to women' in the state."
Nancy Pelosi is triggered because more innocent babies with beating hearts won't be destroyed in Texas. Really let how sick that is sink in. https://t.co/39HYcRVPKi

— Breitbart News (@BreitbartNews) September 2, 2021
Biden, in his statement, says: "And, outrageously, it deputizes private citizens to bring lawsuits against anyone they believe has helped another person get an abortion."
The president says: "My administration is deeply committed to the constitutional right established in Roe v Wade nearly five decades ago and will protect and defend that right."
Leftists are reacting to pro-life Court decision.
Democrat Rep. Eric Swalwell tweeted, "August 31 has come and passed and what we all feared has finally happened...a tyrannical regime is using its power to control women."
Author Stephen King said, "The Taliban would love the Texas abortion law."
Entertainment and LGBTQ news contributor Scott Nevins suggested the Republican Party is the Texas Taliban.
Hillary Clinton tweeted, "Under the cover of darkness, by choosing to do nothing, the Supreme Court allowed an unconstitutional abortion ban in Texas to go into effect last night. Their decision doesn't change the fact reproductive rights are human rights. We'll fight for them."
Governor: "No freedom is more precious than life."
After signing SB 8 into law Texas Governor Greg Abbot said:
"No freedom is more precious than life itself. Starting today, every unborn child with a heartbeat will be protected from the ravages of abortion. Texas will always defend the right to life."
SB 8, known as the "Texas Heartbeat Act," abolishes elective abortions when the preborn child's heartbeat is detectable using methods according to standard medical practice.
The bill makes an exception allowing for abortions in the case of a medical emergency but not for rape or incest. It would be by private citizens empowered to sue abortion providers and others who help someone get an abortion after 6 weeks. Those private citizens would not need to have a connection to an abortion provider or a person seeking an abortion and would not need to be Texas residents.
The law is part of a broader nationwide effort to protect human life. At least 12 other states have enacted bans early in pregnancy.
The Supreme Court will hear arguments in the fall regarding a challenge to Mississippi's law which prohibits abortion after 15 weeks.
State Senator Bryan Hughes, who authored the bill, said: "This bill says for the little baby inside her mother's womb, if there is a heartbeat detected, that little baby will be protected."
It's refreshing to see a win once in a while. This was a win. There are other instances where righteousness prevails.
We'll try to keep you informed regarding the wins as well as the challenges.
Do not grow weary in well-doing.
Be Informed. Be Engaged. Be Discerning. Be Prayerful.