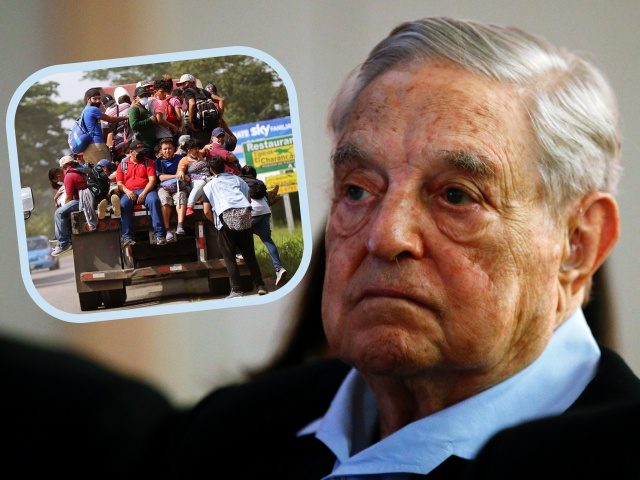 A left-wing group linked to billionaire George Soros has won a nearly $172 million federal contract from President Joe Biden's administration to help young illegal border crossers avoid deportation, according to a new report.
The Vera Institute of Justice, with financial ties to Soros, has won a federal contract for $171.7 million that will provide attorneys to Unaccompanied Alien Children (UACs) to avoid deportation from the United States.
The institute could receive as much as $1 billion from the Biden administration.
Be informed, not misled.
Biden's twisted view of compassion.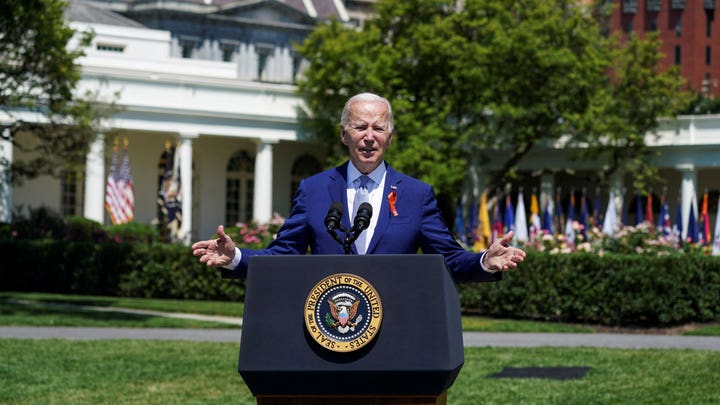 In 2018, the Vera Institute of Justice was previously
awarded
$310 million by the Obama administration to help UACs avoid deportation.
The group also takes taxpayer money via sanctuary jurisdictions.
In 2019, for instance, the Vera Institute of Justice worked with the city of Philadelphia to create a program dedicated to helping illegal aliens avoid deportation specifically by providing them with free legal services.
The federal contract could end up giving the Vera Institute of Justice nearly $1 billion in taxpayer funding. Fox News reported this:
The arrangement lasts until March 2023 but can reach as high as $983 million if renewed until March 2027, the agreement shows. This appears to be the largest federal contract Vera has secured for immigration-related services for any single year dating back to the mid-2000s.

The Vera Insitute, meanwhile, is propelled by taxpayer-backed government grants and contracts like the one it secured in March. Between July 1, 2020, and June 30, 2021, $152 million of the group's $191 million in revenue came from government sources, its most recent financial audit shows.

The institute seeks to end "mass incarceration" by cutting down on the number of jails, prisons, and detention centers in the United States. The group has also signaled support for defunding police.
The nine-figure contract came amid an escalating border crisis that saw more than 239,000 migrant encounters in May alone -- a historic high. There were 14,699 encounters of unaccompanied minors in May, an increase from the 12,180 encountered in April, and slightly higher than the 14,052 encountered in May 2021.
According to Customs and Border Protection (CBP), there was an average of 692 minors in the agency's custody during May. So far, there have been more than 100,000 unaccompanied minor encounters in the fiscal year 2022, which started in October, compared to 147,925 for the fiscal year 2021 and 33,239 in the fiscal year 2020.
Soros' "Open Borders" globalism is not Christian compassion.
Thousands of illegals will be detained at the American Hebrew Academy campus in Greensboro until they can be housed with either family members already living here in the U.S. or other sponsors.
The Biden administration's so-called "progressive" policies are responsible for the massive surge in migration to the southern border. These policies, including limiting of interior enforcement, call for amnesty for illegal immigrants.
Biden has also rolled back Trump-era policies like the Migrant Protection Protocols (MPP) and border wall construction.
The Vera Institute of Justice seeks to end "mass incarceration," they say, by cutting down on the number of jails, prisons, and detention centers in the United States.
The group has also signaled support for defunding police.
The Biden administration claims it is focusing its response to the crisis on targeting "root causes" like "poverty, violence, corruption, and climate change in Central America."
Biden's policies are killing people.

At the end of last month, Americans were horrified by the shocking headlines out of San Antonio, Texas:
53 migrants dead in an abandoned tractor trailer and more than a dozen hospitalized, including four children. Authorities say more than 60 people were crammed into the trailer with no air conditioning, ventilation, food, or water. Homeland Security Secretary Alejandro Mayorkas has vowed to find those responsible for the tragedy, but Americans already know who's at fault: Joe Biden and his administration's deadly border policies.
The heartbreaking news from Texas is the bloodiest instance of human trafficking on the U.S.-Mexico border in modern history, but it's hardly unique. In late June near Laredo, Texas, a human smuggler evading law enforcement crashed his vehicle into a semi-truck, killing himself and four illegal immigrants. In Kinney County, Texas, one migrant was killed and six others hurt in a rollover accident. And in Brooks County, Texas, illegal immigrants fled a vehicle as police arrested the smuggler behind the wheel. One migrant ran onto the highway and was struck and killed by oncoming traffic.
A glance at some of the people being apprehended makes the situation even more alarming. Last week, border agents in Texas' Rio Grande Valley arrested nine MS-13 gang members and two sex offenders convicted of assaulting underage children. And since October, 50 individuals on the terror watchlist have been apprehended trying to enter through our porous border. Agents are overwhelmed and under-supported. Americans living along the border face thousands of strangers wandering through their communities every day.
In May alone, 1,100 pounds of deadly fentanyl—more than 249 million deadly doses—and more than 10,000 pounds of methamphetamine were seized at the southern border. Thanks in part to the Biden border crisis, drug overdoses in America reached an all-time high in 2021 and fentanyl overdoses are now the leading cause of death for Americans 18-45 years old. Even when drug traffickers are caught, they're not always held accountable. In June, soft-on-crime Democrats released two men in California just days after they were arrested for possessing 150,000 fentanyl pills, enough to kill millions of people.
Takeaway
Progressives like to pretend that open borders are welcoming and humane. That couldn't be further from reality. The Biden administration's refusal to secure the border clearly has a human cost.
Be Informed. Be Vigilant. Be Discerning. Be Engaged. Be Prayerful.