As voting was concluding last night I was thinking about the tens of millions of honest, God-fearing, hard-working patriotic individuals who made the effort to vote before or during the day in one of the most consequential mid-term elections in modern times.
I often hear people say, "I'm only one vote. Does my one vote really make a difference?"
Data shows that one vote can matter more often than Americans might suspect.
More than 400 elections ended in ties or were decided by a single vote in 2021 and 2022, according to a tally by the Public Interest Legal Foundation, an election watchdog group.
And then there is the emotion of seeing an election that does not go the way you prayed and hoped it would go.
Cissie Graham Lynch, Franklin's daughter and Billy's granddaughter has some words of encouragement.
This morning on our daily live radio program, I'll be talking about the very latest results from yesterday's mid-term elections.
Your vote counted.
God is in control.
Be Informed, not misled.
Does my one vote really matter?
More than 400 elections ended in ties or were decided by a single vote in 2021 and 2022, according to a tally by the Public Interest Legal Foundation, (PILF), an election watchdog group.
The total includes elections in the states of Wisconsin, Ohio, Pennsylvania, Iowa, and Maryland, all of which have contests for major offices that concluded Tuesday, according to the foundation's findings.
Tied elections identified by the foundation were almost all for local government offices such as city council, school board, or county clerk. But some state legislative races also were in the mix, such as an Alabama Senate primary that ended in two candidates with a tie of 17,000 votes each and was decided by a lottery.
Other tied elections were for offices as small as precinct officers for the Republican and Democrat parties in Pennsylvania jurisdictions.
Others were related to presidential elections.
In 2016, the brief continues: "Presidential hopefuls Hillary Clinton and Bernie Sanders deadlocked in a precinct contest with 51 votes apiece. Hillary won the contest in an ace-high card draw between ace of clubs and six of hearts."
PILF President Christian Adams says, "Small things matter in close elections. Ties happen. Illegal votes, mistakes, and errors shouldn't determine the winner."
Indeed.
Elections are about more than politics. They're also spiritual.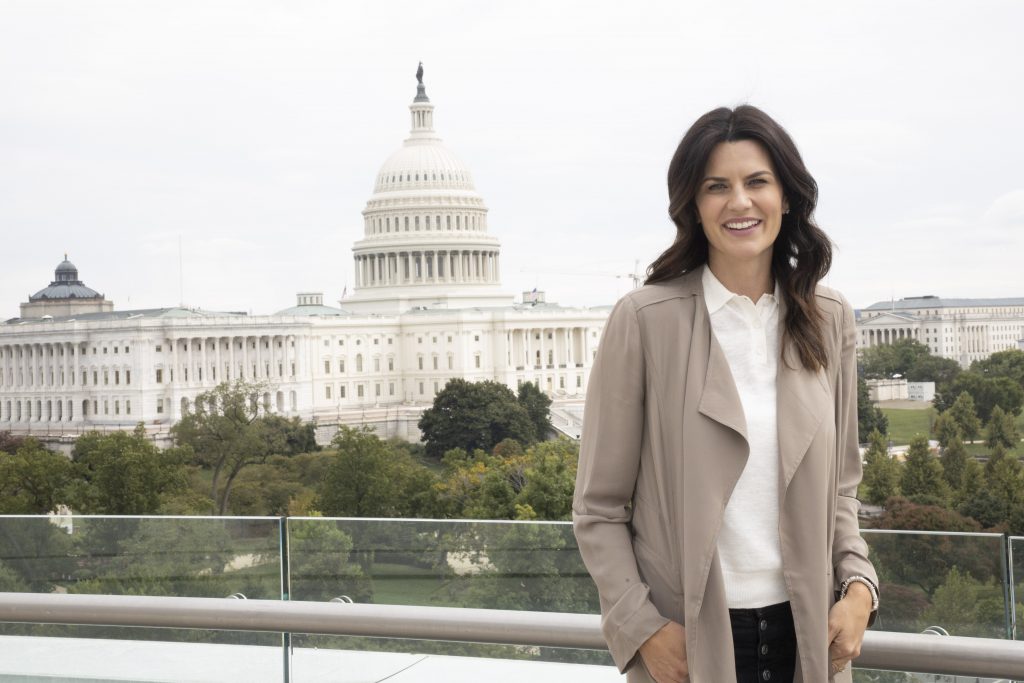 Cissie Graham Lynch
recalls
standing in a long line for early voting several weeks ago, anxiety overwhelmed her. So she prayed and texted friends, urgently asking them to join her in prayer at her home the next morning. Before meeting with them, her devotions led her to 2 Chronicles 20:
"For we are powerless against this great horde that is coming against us. We do not know what to do, but our eyes are on you. … You will not need to fight in this battle. Stand firm, hold your position, and see the salvation of the Lord on your behalf, O Judah and Jerusalem" (2 Chronicles 20:12, 20:17).
"It's time for us to trust in God," Lynch says, thinking specifically about the election. "This is God's battle, it's not ours. We need His help. My prayer is He'll be a God that shows mercy to this nation."
As women gathered in Lynch's home, they asked for God to intervene. Peace filled Lynch's heart.
"We do what God has called us to do and trust Him to fight on our behalf," Lynch said. "No matter what happens, no matter if my candidate wins … [or] loses, no matter who's the president of the United States of America, I will still continue to do what I've been doing the last few years."
"I will still be passionate about the things God has laid on my heart. I will still fight for issues, like life and religious freedom, and international religious freedom. … Those are things we've had to fight against no matter who the president of the United States is," said Lynch, who constantly advocates for such causes.
In the coming weeks, Lynch is preparing herself for a spiritual battle regardless of who is ultimately elected—and encourages others to do the same.
"Satan is trying to destroy our nation with lies and darkness," she said.
And she said, "Do not let the chaos and confusion of Satan determine your reaction to the world. Let them see the light of Jesus in you."
To be clear, she explained, "[That] doesn't mean you don't fight. It doesn't mean you don't go to battle. It doesn't mean you just sit back passively in the name of love and let whatever happens, happen."
"We will have to take a stand. We will have to go to battle on some of these critical issues we've been fighting on because the world will come against anyone who believes and calls on the name of Jesus."
"But whatever we do and however we do it, we're to do it with grace, to do it with truth, and to do it in a way that's honoring God."
Be Informed. Be Discerning. Be Vigilant. Be Engaged. Be Prayerful.