President Joe Biden told reporters that he's not planning to visit the southern border on his trip to Arizona, "because there are more important things going on."
A reporter asked the president Tuesday at the White House why he was traveling to Arizona with no plans of visiting the border.
This, while millions of illegals are flooding into our country---including, as I mentioned yesterday, many from known terrorist hot spots around the world.
What "more important things" are "going on?"
Be informed, not misled.
President Biden is a very busy man.
When a reporter asked the president if he would be stopping by the border, President Biden's response was no he would not, "Because there are more important things going on."
"They're going to invest billions of dollars in the new enterprise in the state," Biden responded, referencing a Taiwanese investment in the manufacturing of chips in Phoenix, Arizona.
It's very important that companies invest in our country and we actually make things here.
President Trump was a champion of this idea. I'm glad President Biden is catching on to the importance of it.
But with the magnitude of the crisis at our southern border, why would the president be incapable of doing two things in Arizona? Couldn't a president go to the chip plant, and visit the border while he's in the neighborhood?
Why is he so opposed to visiting the border? He and his press secretary told the press repeatedly he's "been to the border."
Actually, the last time he visited the border, according to his friends at CNN, was when he was Vice-President Biden. And that was in 2008. He actually "drove by the border."
He has not been there since.
Department of Homeland Security (DHS) Secretary Alejandro Mayorkas and Vice President Kamala Harris has told the public that the border is "secure."
Fox News White House correspondent Jacqui Heinrich asked White House press secretary Karine Jean-Pierre on Monday if Biden has any "plans" to go see the situation at the border himself.
"I want to be very clear here. The president's trip tomorrow is about the American manufacturing boom we're seeing all across the country thanks to, again, his economic policies," Jean-Pierre responded.
Jean-Pierre told Fox News White House correspondent Peter Doocy on Wednesday that Biden "has been to the border."
She did not respond when Doocy pressed when exactly Biden was at the border and said Republicans are doing "political stunts" while Biden "has been taking action to fix our immigration system and secure our border."
When in doubt as to what to say, progressives always default to "denial."
You and I are both probably wondering...
What are those "more important things?"
President Joe Biden's top focus is the economy and anyone who thinks it shouldn't be, should "say that out loud," the White House told the Daily Caller after the president told reporters Tuesday that he has "more important things going on" than visiting the border.
Abdullah Hasan, the White House assistant press secretary, said this week, "The President was clear that his top priority is investing in the American economy and in American communities, out-competing China, and bringing back American jobs from overseas. If anyone believes that shouldn't be the president's top priority too, they should say that out loud."
Multiple polls conducted before the midterms indicated a majority of voters listed issues relating to the economy as their top concerns.
If the economy is the president's highest priority, it doesn't appear he is doing very well.
But even if that is his top priority, shouldn't an American president be able to do a couple of things at the same time?
What apparently is not on the presidential "to-do" list is our southern border.
The southern border has experienced a record-breaking number of roughly 2.3 million migrant encounters in the fiscal year 2022, and U.S. Customs and Border Protection (CBP) has seen at least four personnel die by suicide in recent weeks, National Border Patrol Council Vice President At-Large Sergio Moreno revealed this week.
"Of course, the president is also taking action to secure our border and build a fair, orderly, and humane immigration system. He's secured more funding than all of his predecessors to support the men and women of the Department of Homeland Security, put forward a comprehensive immigration reform proposal, and brought 20 world leaders together to jointly manage the migration challenge impacting the entire Western Hemisphere," Hasan added.
If this is true, there is no evidence of it except in the minds of the so-called progressive Left.
Living in denial.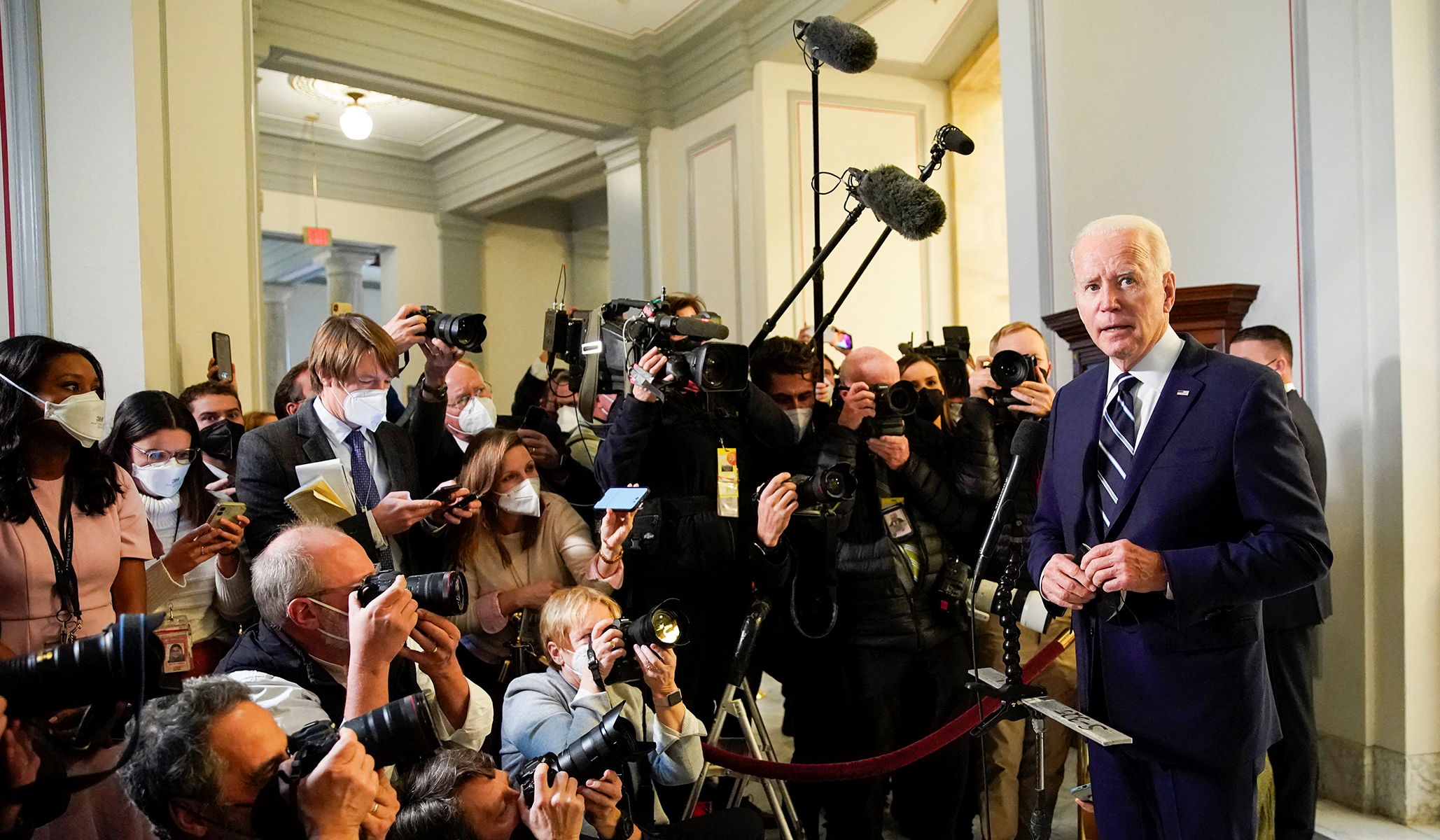 It has been said, "Denial is the way we handle what we cannot handle."
Back in January of this year, National Review published an in-depth article titled, "Biden is in over his Head."
The article is long but informative, but they surely make the case that the president is indeed "in over his head."
Now nearly a year later, most ordinary people don't need a lengthy article to convince them that President Biden is indeed in over his head.
In conclusion, the article says:
"I'm not going to fool myself into thinking that Americans care a lot about the deficit or the debt, or that they will pay attention to Russia, China, Iran, or Afghanistan until some crisis becomes too big to ignore. But the job of a president includes paying attention to the lurking problems on the horizon that the average American doesn't think about much at all."
President Biden, you are living in denial regarding our southern border.
And it's going to kill us if something doesn't change.
Be Informed. Be Discerning. Be Vigilant. Be Engaged. Be Prayerful.