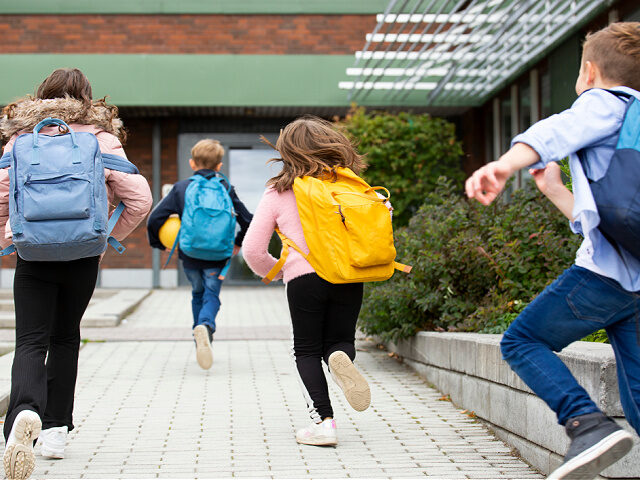 The Oregon Department of Education (DoE) is set to spend $2 million on a campaign to launch pro "LGBTQ2SIA+" curriculum, teacher training, and "pride events."
The Oregon DoE is offering $2 million every two years in grants to leftist, pro-LGBTQ+ organizations that will help craft politically motivated curricula, professional development, and events for students that promote gender ideology.
The activists have formed an alliance with "education" intent on breaking the resistance to their agenda and avoiding any parental involvement in their programs.
And are infiltrating every public classroom in America.
Parents and conservative Christian public officials are reacting.
Be informed, not misled.
Educating the children.
A slideshow presentation titled "LGBTQ2SIA+ Student Success Plan" lays out the details surrounding the grant. It also explains that the "2S" portion of the acronym stands for "two-spirit" and "indgiqueer," a portmanteau of the words "indigenous" and "queer."
This is a link to the slideshow.
Meanwhile, the plus sign is said to stand for "myriad of additional marginalized gender identities, expressions, and sexual and romantic orientations." The "b" is expanded beyond bisexual to include "pansexual" and "polysexual."
The presentation goes into detail regarding the grants, explaining that they will be used to support "inclusive teaching practices" as well as "teacher preparation programs" and "professional development."
The grants will also go towards an "inclusive and affirming curriculum," as well as "safer affirming spaces."
Programming from a grant partner must fulfill certain requirements and "Support culturally responsive pedagogy and practices from early childhood through post-secondary education." It also must "Support the development of culturally responsive curricula from early childhood through post-secondary education."
"Project examples" include "regional affinity group to improve social emotional support for LGBTQ2SIA+ school staff" as well as "plan and host GSA/pride club events." Other sample projects like "purchase flags or posters to increase visible LGBTQ2SIA+ support" and "develop or purchase LGBTQ2SIA+ inclusive curriculum" are also listed.
The slideshow goes on to explain that each grantee is eligible to receive up to $200,000, while total grant funding is $2 million per biennium. Eligible applicants include school districts, public charter schools, and post-secondary institutions, as well as "culturally specific" organizations and "community-based" organizations.
The slideshow encourages applicants to "demonstrate how activities center equity and "address intersectional needs of … students," which it lists as "race, ethnicity, disability, national origin, religion, etc.
The Oregon Department of Education's website also gives a detailed overview of their "LGBTQ2SIA+ Student Success Plan." The plan lists several key terms, including "genderqueer" and "two-spirit," which are said to reflect "complex Indigenous understandings of gender roles, spirituality, and the long history of sexual and gender diversity in Indigenous cultures."
Several of the terms and pieces of data used in the report come from the Gay Lesbian Straight Education Network, (GLSEN), which aims to embed a "gender-affirming" curriculum in schools across America. The organization advocates for males to be able to use women's restrooms and play in women's sports.
No, this is not your old school room where kids were actually educated, rather than being indoctrinated.
Public education as we have known it, is, in my opinion, lost.
It has become a petri dish of cultural and social experimentation.
Parents are becoming informed, and thankfully, are beginning to push back.
Informed parents are pushing back.
Eighteen attorneys general led by Montana's Austin Knudsen filed an amicus brief with an appeals court in support of parental rights in school in a case filed by Parents Defending Education (PDE) against Linn-Mar School District in Iowa.
Represented by Alliance Defending Freedom, PDE sued the Northern District of Iowa, Cedar Rapids Division, in U.S. District Court in August. They argued that Linn Mar's policy to withhold information about children from their parents is unconstitutional. PDE asked the court to issue a preliminary injunction to halt the policy while the case progressed. District Judge C.J. Williams denied their request in September.
The case is now before the St. Louis-based Eighth Circuit Court of Appeals. So far, the AGs and 47 organizations filed briefs in support of PDE, including First Liberty Institute, Liberty Justice Center, Institute for Free Speech & Moms for Liberty, and the Justice Foundation & Parental Rights Iowa.
"Parents have a fundamental constitutional right to direct the upbringing and care of their children. School policies cannot intentionally leave parents in the dark about their child's mental and emotional well-being," Knudsen said. "The courts must step in to protect these kids and stop the violation of parental rights at the hands of woke school administrators."
The AGs are "pushing back against woke school administrators who are encouraging students to 'transition' without their parent's knowledge or consent," said Texas Attorney General Ken Paxton, who joined the AG coalition.
Joining Knudsen and Paxton are attorneys general from Alabama, Alaska, Arizona, Arkansas, Georgia, Idaho, Kentucky, Louisiana, Mississippi, Nebraska, Oklahoma, South Carolina, Tennessee, Utah, Virginia, and West Virginia.
The AG's asked the court to reverse Williams' decision, arguing Linn-Mar's policy causes "immediate and irreparable harm to parents by withholding information on their child's gender identity."
"Linn-Mar's policy violates parents' fundamental right to 'to direct the upbringing of their children' – 'perhaps the oldest of the fundamental liberty interests recognized by [the Supreme] Court,'" they argue in their brief. "The policy inflicts immediate and irreparable harm on parents by withholding information about whether their child has taken any action concerning his or her gender identity, leaving parents completely in the dark about their child's mental and emotional well-being."
PDE's lawsuit challenges school district policy that allows seventh through twelfth-grade students to devise a "Gender Support Plan" and make other decisions without notifying their parents.
Although the policy applies to "transgender students, gender-expansive students, nonbinary, gender nonconforming students, and students questioning their gender," any student may "request" to create such a plan. Those who do can decide who attends a meeting with district officials "within 10 school days" to develop it, "including whether their parent/guardian will participate."
Linn Mar's policy "is emblematic of an alarming national trend of left-wing school districts attempting to interfere with the vital role that parents play in children's development," Paxton said. "Allowing these young students to make life-altering decisions about their so-called gender identity without alerting parents is not only extremely damaging to the students themselves and to the entire family unit, but it also unlawfully violates parents' foundational right to raise their children."
Marriage and family are under attack today because they are the foundation on which every successful civilization in history has been built.
More importantly, traditional marriage and family were both instituted by God himself.
The war on marriage and family is a war against God.
Every believer is called to stand for righteousness in the culture.
This is our time to stand.
Be Informed. Be Discerning. Be vigilant, Be Engaged. Be Prayerful.