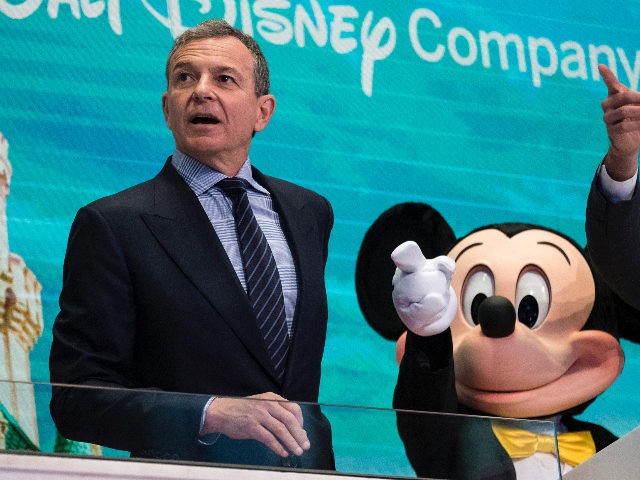 The happiest place on Earth is swimming in a sea of red ink and pink slips.
The Walt Disney Co. is eliminating 7,000 jobs worldwide, or more than 3 percent of its workforce, as CEO Bob Iger aims to slash a stunning $5.5 billion in spending in an attempt to save the once formidable company.
Actions have consequences.
An ancient Truth from the Bible reminds us that we reap what we sow.
Disney isn't the only one that is "reaping."
The Grammys are also reaping what they have sown.
Be informed, not misled.
Disney isn't happy anymore.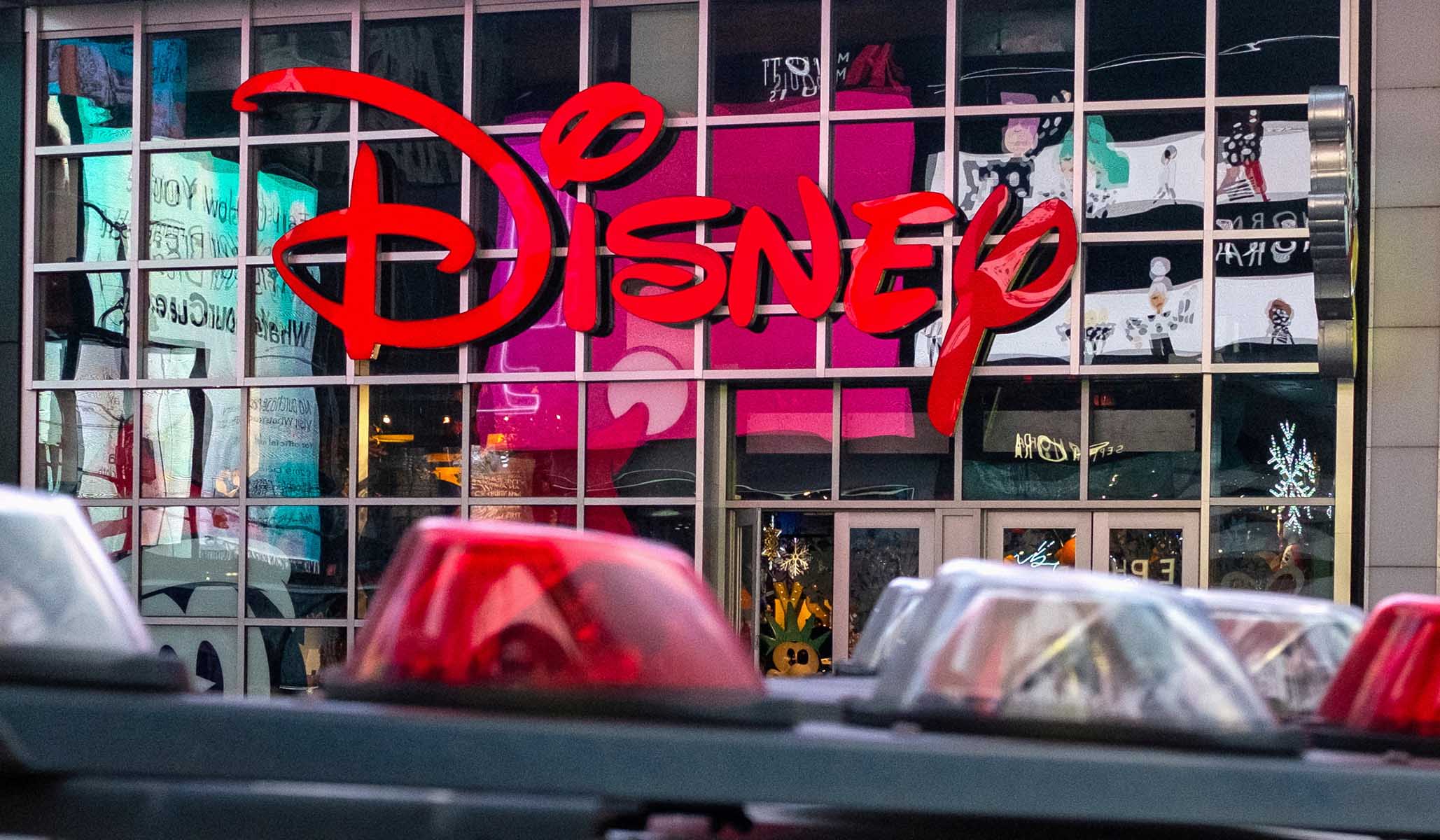 Bob Iger
announced
the cuts Wednesday during Disney's first-quarter earnings report, saying it was not an easy decision to make. "I have enormous respect and appreciation for the dedication of our employees worldwide," he said. "While this is necessary to address the challenges we face today, I do not make this decision lightly."
Disney employs around 220,000 people worldwide, meaning the layoffs will impact 3.2 % of the company. The layoffs are expected to hit U.S. employees the hardest, with the "DMED" team — or Disney Media and Entertainment Distribution — bearing the brunt of the cuts.
DMED encompasses Disney's streaming initiatives, including the Disney+ streaming service. In November, Disney reported that its streaming services lost a mindboggling $1.5 billion in the fourth quarter alone as the company attempted to spend its way to streaming dominance.
The layoffs also come after a disastrous 2022 that saw Disney stock plummet 44 percent — its worst year in nearly five decades. Former CEO Bob Chapek was abruptly fired in November on the heels of the last quarterly report.
Disney's financial woes come as the company increasingly embraces transgenderism, critical race theory, and other forms of woke politics in its entertainment aimed at children.
The Disney+ streaming channel series "The Proud Family: Louder and Prouder," is pushing reparations for slavery, claiming in its latest episode that America was founded on "white supremacy" and "still has not atoned" for its racism.
Last year, the company picked a political fight with Florida Gov. Ron DeSantis (R) over the state's Parental Rights in Education Law, which forbids the teaching of sexuality and gender theory to kids in kindergarten through third grade.
That did not end well. It ended up costing Disney its coveted self-governing status in Orlando.
So far Disney seems to be unaware that people are not "happy" with the content of their so-called "entertainment."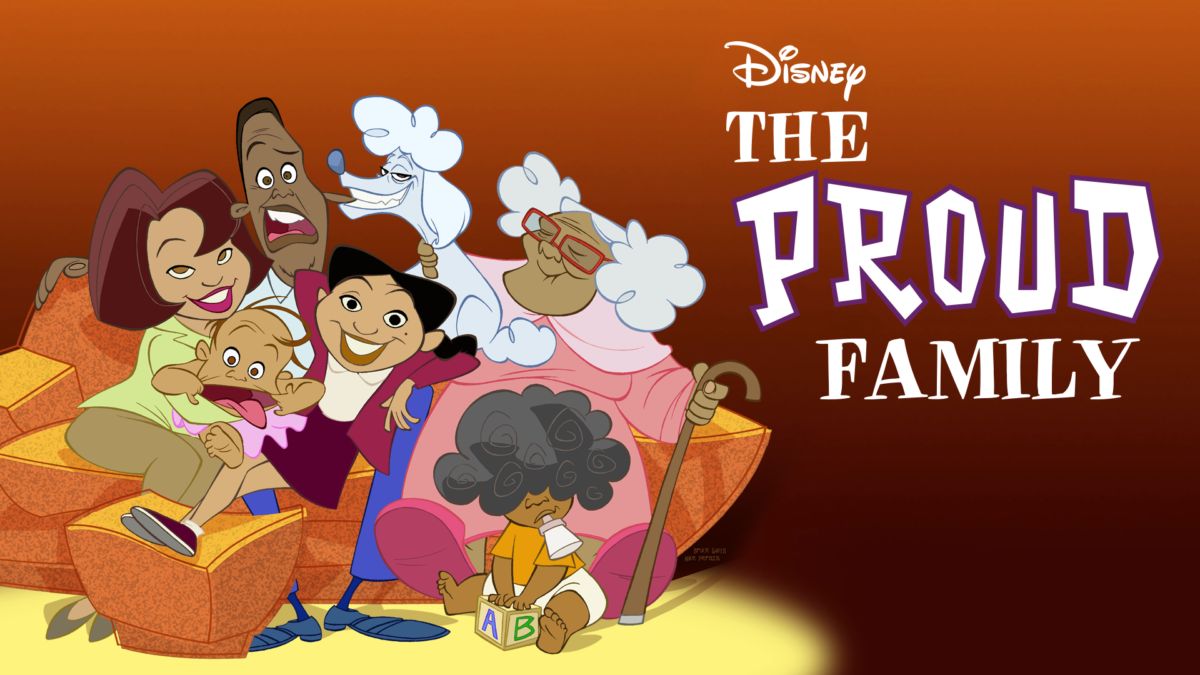 In their new release of a remake of "Proud Family" Disney is telling children, "Lincoln didn't free the slaves," and "America was built by slave labor."
The cost of doing business is not necessarily their greatest problem. It's the garbage they are continuing to create under the guise of entertainment. People are going to Legoland, but not Disneyland.
Disney is not alone.
Grammy Award winner Sam Smith's devil-worshipping performance on the Grammys last Sunday night was jarring enough, but viewers argued what came next was even more "horrifying."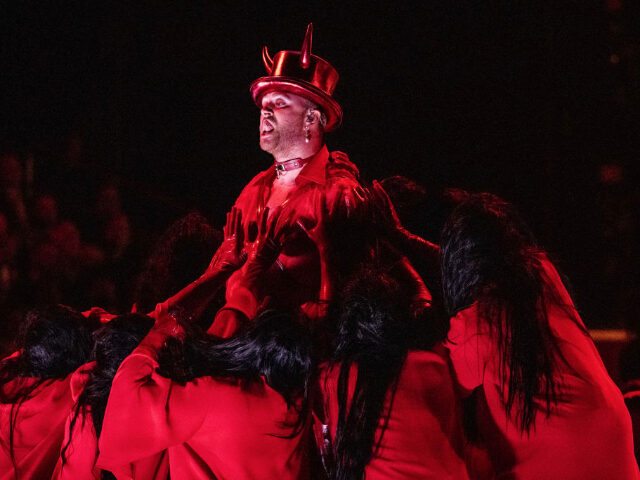 Immediately after Smith and biological male Kim Petras wrapped up their "Unholy" performance, the 65th Grammy Awards cut to a sponsorship ad…for Pfizer.
Salem Communications owned Townhall published this:
Fox News's Tucker Carlson weighed in on the performance and the Pfizer sponsorship ad, pointing out that it came from the artist whose latest music video featured him wearing nipple pasties and getting urinated on.

"Sponsored by Pfizer! A little devil worship. So let's say you're a modern American who doesn't believe in the supernatural at all," he said. "You reject the ideas that have formed the basis of every society in all human history, you think it's bunk, good and evil don't exist in the absolute sense. Even if you believe that, as some Americans do, is it really a good idea to mimic devil worship, because what if it is true? Probably not going to end well, right? No one is asking those questions. Sam Smith, the performer there, has gotten rich doing it. His latest music video shows him wearing nipple pasties and being urinated on in a men's room. Yeah, they stormed Omaha Beach for that. Trans ideology plus Satanism, popular entertainment."
When asked about their sponsorship of such trash, Pfizer said, "We sponsored the overall Grammy's event, not any particular performance. Beyond that, we don't comment on our efforts to raise awareness."
In recent years the Grammys have outdone themselves in being repulsive. This year they hit moral bottom. And their ratings reflect public rejection.
The headline Monday morning read, "Ratings: Grammy Awards Audience Surges 30% to Hit a 3-Year High"!
A little context. Back in 2020, the Grammys drew 18.7 million viewers, and that was considered a disaster. At the time, 18.7 million, which is 50 percent higher than that Sunday night's viewership, was nearly an all-time low.
Back in 2017, 26 million tuned in. In 2012, 40 million tuned it. Since 1977, Grammy Award viewership has landed in the teens only on nine occasions, two of those times in the last two years.
This is an award show that consistently drew 20 to 30 million viewers between 1976 and 2019. Between 2010 and 2017, the Grammys consistently delivered in the mid-20 millions or better. In 2012, nearly 40 million tuned in.
John Nolte said this following the Grammy show: "What's happening is very simple… Over the last five years, Hollywood has gotten uglier and uglier. The entertainment industry has nothing but contempt for its fans. The entertainment industry is embracing gross stuff like obesity and hairy guys in dresses as 'beautiful.' And last night the entertainment industry gave us Chubby Satan."
This is an industry only interested in appealing to itself, and the ratings all across the board reflect that.
Takeaway
America is reaching a moral tipping point, and a large number of folks are getting fed up with the insanity. Yet we heard our president on Tuesday night promise to double down on his commitment to advance these kinds of ideologies under the guise of "hard left progress."
It is time for the Church to awaken to the opportunities to share the Gospel in our confused, hopeless culture.
Be Informed. Be Discerning. Be Vigilant. Be Engaged. Be Prayerful.