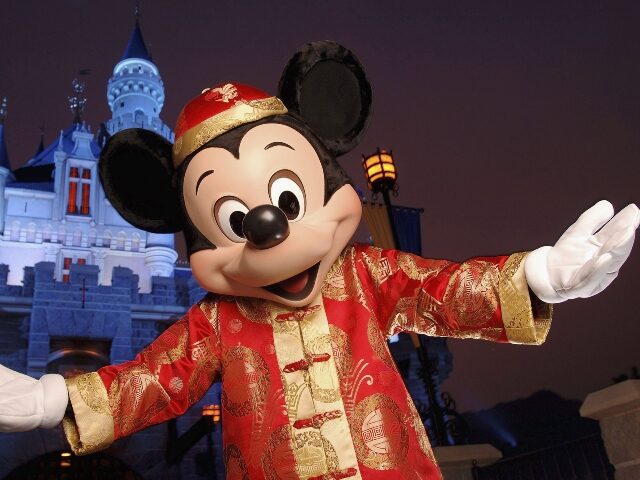 Once the best friend of families across America---and the world, Disney has become a byword.
A place parents are choosing not to take their kids---a place the world is walking away from for various reasons, including content they don't want to see.
Mom and Dad have turned off the Disney+ channel, causing the company to lose over four million subscribers in a single quarter.
Their recent movies have bombed at the box office---with only one or two exceptions.
After their woke agenda nearly broke the company, Disney announced their latest, greatest idea this week: They are teaming up with the Chinese Communist Party-controlled TikTok.
Be informed, not misled.
Meet Comrade Mickey
China-owned TikTok has landed a huge deal with Disney, which will serve as the publishing partner for the video platform's premium ad product.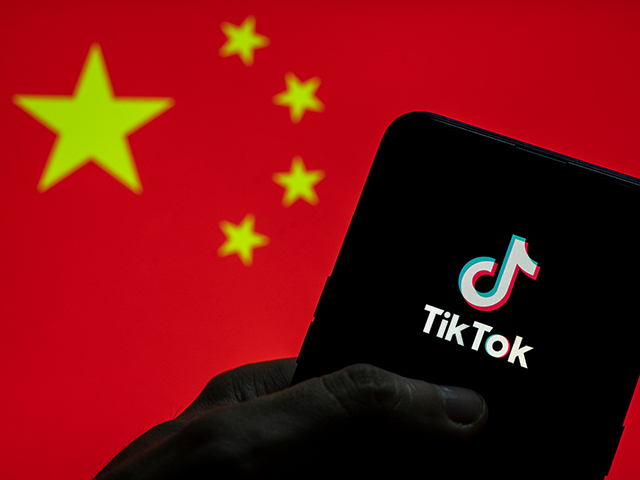 TikTok will reportedly offer Disney a place within the Chinese app where Disney fans can watch videos from Disney's brands, create their own with Disney's music and special effects, play Disney-themed trivia games, and collect "Character Cards" of their favorite players, according to a report by Tech Crunch. The Walt Disney Company celebrated its 100th anniversary, in part, by declaring its decision to begin working with the Chinese app.
The Chinese app said this new content hub is a "first-of-its-kind" and suggested its deal with Disney goes beyond TikTok's "Premiere Pulse" program, as it includes special accommodations for Disney.
Mickey's Days of Despair
Under a
picture
of Mickey walking off the stage with his head down in despair, the headline reads:
"The Walt Disney Company is losing the streaming war to Netflix and is ready to retreat."
The industry journals say, "While the Disney+ streaming service launched with much fanfare, offering (nearly) the entire Disney catalog,..... it has increasingly floundered."
Go woke--go broke.
Industry pundits, along with Bloomberg and others, were saying as late as last week regarding the streaming business, "But, right now, it looks like the House of Mouse is ready to sell what it can, to whom it can, and get out of a market it is already losing.
"Inside the Magic" reported in July, "After months of losses in movie theaters and a continuously escalating war with Florida Governor Ron DeSantis, the Walt Disney Company has just suffered a huge defeat at the hands of one of its biggest multimedia rivals."
Having lost the rights to India's streaming (1.4 billion people) of Cricket games, the most popular game in India---Disney is apparently now turning to China for its salvation.
Asad Ayaz, chief brand officer of The Walt Disney Company, says, "TikTok has become a go-to destination for Disney fans to create, engage, and connect around their favorite Disney films, shows characters, and experiences, so we're thrilled to partner with them as we celebrate the 100th anniversary of the company,"
Consequences?
Remember?
Disney corporate president Karey Burke said that she would like to see at least 50% of Disney's characters in the future identify as LGBT or a racial minority. Proud Family: Louder and Prouder producer and director Latoya Raveneau is on record saying, "Our leadership … has been so welcoming to my not-at-all secret gay agenda. I don't have to be afraid to, like, let's have these two characters kiss in the background. I was just, wherever I could, just basically adding queerness [to projects]. … No one would stop me, and no one was trying to stop me."
This has led to much outrage among many Disney fans. Myself included.
Dining Disney says, "Critics claim Disney has 'gone woke', and have even accused Disney of pandering and/or grooming children. Even Florida politicians have gotten involved, calling for fans to boycott. Could this be partly to blame for the massive Disney+ subscriber loss?"
Disney had some serious box office failures last year. Light Year and Strange World were both massive failures... both were heavily criticized for their "woke ideology," so perhaps it comes full circle.

Is Disney finally paying the piper for alienating the self-named "silent majority?" There is no clear way to answer that question. It's not something Disney would ever admit, and there has been no "exit data" (reasons for leaving) on Disney+. It could very well be cost-related, as Iger and McCarthy both stated. Time will tell. If a subscriber hemorrhage continues, we can be reasonably confident it wasn't their price increases. Those who were going to leave over price already have.
Takeaway
To whom much is given, much is required.
America and beyond gave Walt Disney their heart and their children. We trusted him.
His successors have broken the hearts of the people...and they don't seem to be getting over the heartbreak.
Be Informed. Be Discerning. Be Vigilant. Be Engaged. Be Prayerful.